Mindful eating with the the "Marie Kondo" of the kitchen, mindset and self-love!
Nina Murray from Goal Diggers TV interviewed me this week. It was a truly joyful experience. She holds a wonderful container for conversation and learning. To learn more about Nina visit her Facebook and Instagram
What we discuss in our Interview:
💡Why I have been named the Marie Condo of the Kitchen, mindset and self love
💡What the connection between body and mind is
💡What the 1 thing  you can do to bring health to you and your family every day
💡The ultimate mission of Whole & Healthy Kitchen

These are the key points that Nina points to:

Britney is 'the "Marie Kondo" of the kitchen, mindset and self-love'!
She is leading the movement of nourishing your body, mind and spirit through your thoughts and food!
She educates & inspires busy moms and working women on how to take charge of their mindset, their kitchen workflow and their food related habits!
Her story is amazing and one that you normally see in films or read in books about!
You will never look at food in the same way after watching this interview…I know I will never slice a lemon in a mindless way again
You don't want to miss this!!!
You were so much fun to interview! I absolutely loved your energy and was super excited to learn from you! Your story is crazy amazing #eatpraylove. And I 100% believe in the power of the mind, so your mission is totally up my street!– Nina Murray
Britney is an absolute expert and also transformed (very quickly!) the way I look at food! She is truly excellent at what she does! -Nina Murray

Kitchen Wisdom Poster
My community gets a complimentary copy of my FREE Kitchen Wisdom Poster PDF. I encourage you to print it out and hang it on your fridge or inside a cupboard as a daily reminder of your want to be, cook, live and be whole and healthy!!! Download Yours Today

3 Part Video Series: Transform Your Kitchen Experience
This video series is here to help you to learn the Mindset, Workflow and power of Responsibility to be empowered to begin the process of transforming your kitchen experience. As you shift your relationship with food and your kitchen, so does your relationship to Self and all things shift. Sign-Up for FREE Today.

21 Days of Deep Work: Find Your Purpose in Your Kitchen


I created this course to help busy people to develop new skills and discover new tools for self care, mindset & kitchen transformation. And to help you deeply connect with your divine inner strength so you are prepared to overcome all obstacles both in and out of the kitchen. Because I love you, I am offering you 10% off!! Yes!! So hop on over to my course page, and use the coupon code "WAHK10″to get your discount!

I give weekly gifts, gratitude and shout-outs to our community, so post a picture, quote, screenshot or video on Instagram and use #WholeandHealthyKitchen or #WAHKinspired! I can't wait to hear your thoughts about this episode!
Pin to Pintrest or share on social media!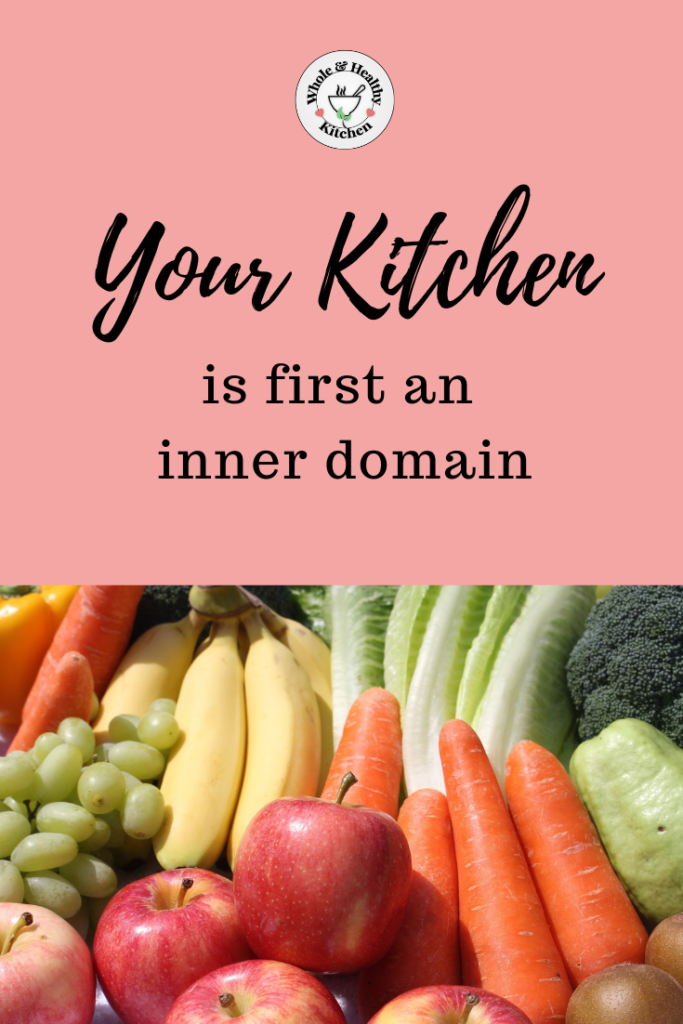 If this was helpful for you, copy the link and share with your friends!!
April 3 2019       #WholeandHealthyKitchen #WAHKinspired