Title: Spicy Egyptian Koshari
Author: Britney Shawley
Recipe type: Dinner

Prep time: 10 minutes 

Cook time: 15 to 20 minutes 

Total time: 30 minutes


Serves: 4-5 people 
This is a classic Egyptian Cuisine, and even though I have never been to Egypt, I am always fascinated by other cuisines and this dish spoke to me on many different levels. It is a one pot meal first of all, which is a score. It also contains protein with the lentils and is made into a complete meal with the rice and pasta and loads of nourishing spices. It is so tasy, simple and a crowd pleaser! I know you will love it. Hope you enjoy the few tweaks I made to it as well 🙂
1/2 cup red lentils (rinsed)
1/2 cup wild rice (rinsed)
1 cup orzo pasta (or penne gluten free)
1 can, black beans, rinsed (or chickpeas)
4 cups water or vegetable / bone broth
1 can petite diced tomatoes 
1  tbsp cumin
2 tsp coriander
1/2 tsp cayenne (or more for more heat)
1 tsp turmeric
1/2 tbsp smoked paprika
1/2 tsp red pepper flakes (or more for more heat)
2 tsp sea salt
3 garlic cloves, minsed
1/4 tsp black pepper
1 tbsp coconut oil + 1 tbsp coconut oil
2-4 medium onions. sliced thin
1 tsp tamari (soya sauce)
1 tbsp white vinegar (or apple cider vinegar)
1) In a medium pan add coconut oil let it melt and then add the onions. Let simmer down for 10 minutes. Then add tamari sauce. Let cook on low for another 5 minutes or so until fully caramelized then turn off the burner and leave on stove.
2) In a large pot add coconut oil and all your spices- cumin, coriander, paprika, turmeric, garlic powder, red pepper flakes, sea salt, black pepper. Let cook for 1 -2 minutes until aromatic
3) Add diced tomatoes and your broth/water
4) Add in your red lentils, orzo pasta and rice. Put a lid on it and let it cook together on medium heat for about 5-10 minutes. Stir often. Add your vinegar and stir.
5) Let cook together for another 15 minutes or so until all pasta lentils and rice are soft and water absorbed.
6) Add to a plate, sprinkle salt, add a few table spoons of caramelized onions on top. Serve alongside crusty rye or sourdough bread and fresh salad. Eat and serve with Love!!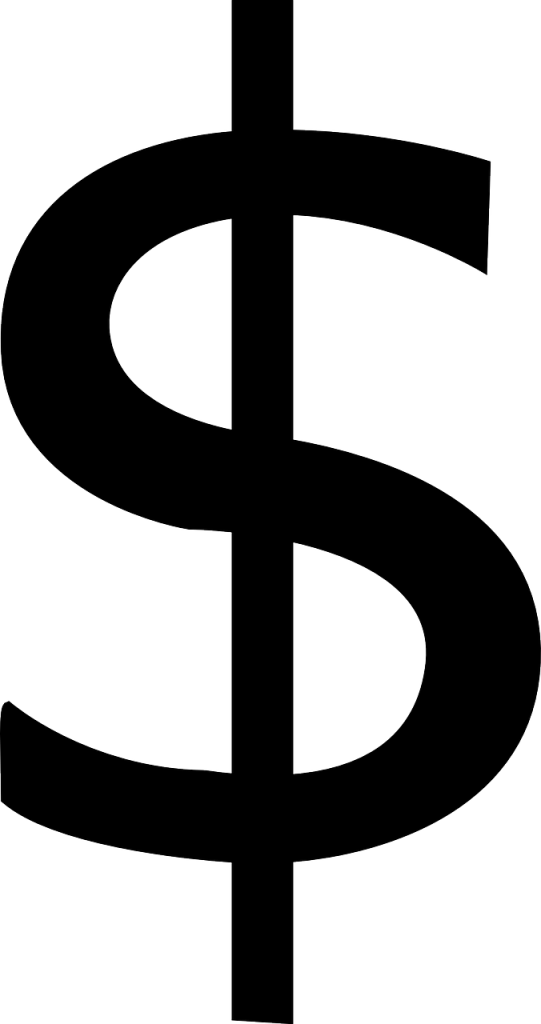 This is a super budget friendly meal. Use what you have in your pantry and you will be smooth sailing with this recipe.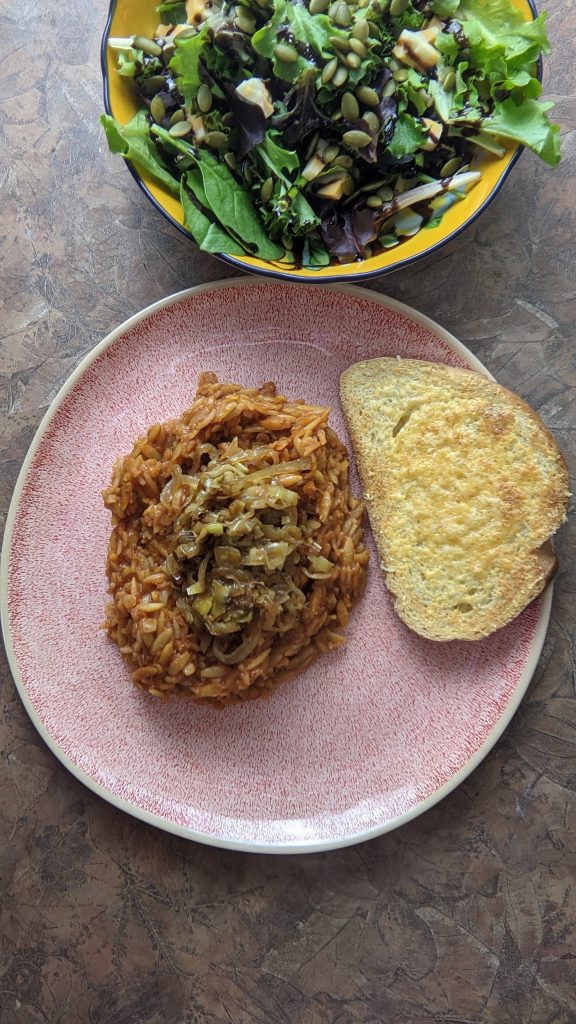 Tools:
1 medium pan, 1 large pot, cutting board, knife.
Tips:
Sometimes the lentils / rice / pasta soak up the broth quite quickly. So keep an eye on it, stir often, and add some broth as you go, bit by bit, if it is needed. 
When in doubt, make extra caramelized onions. They are so heavenly on top of this dish!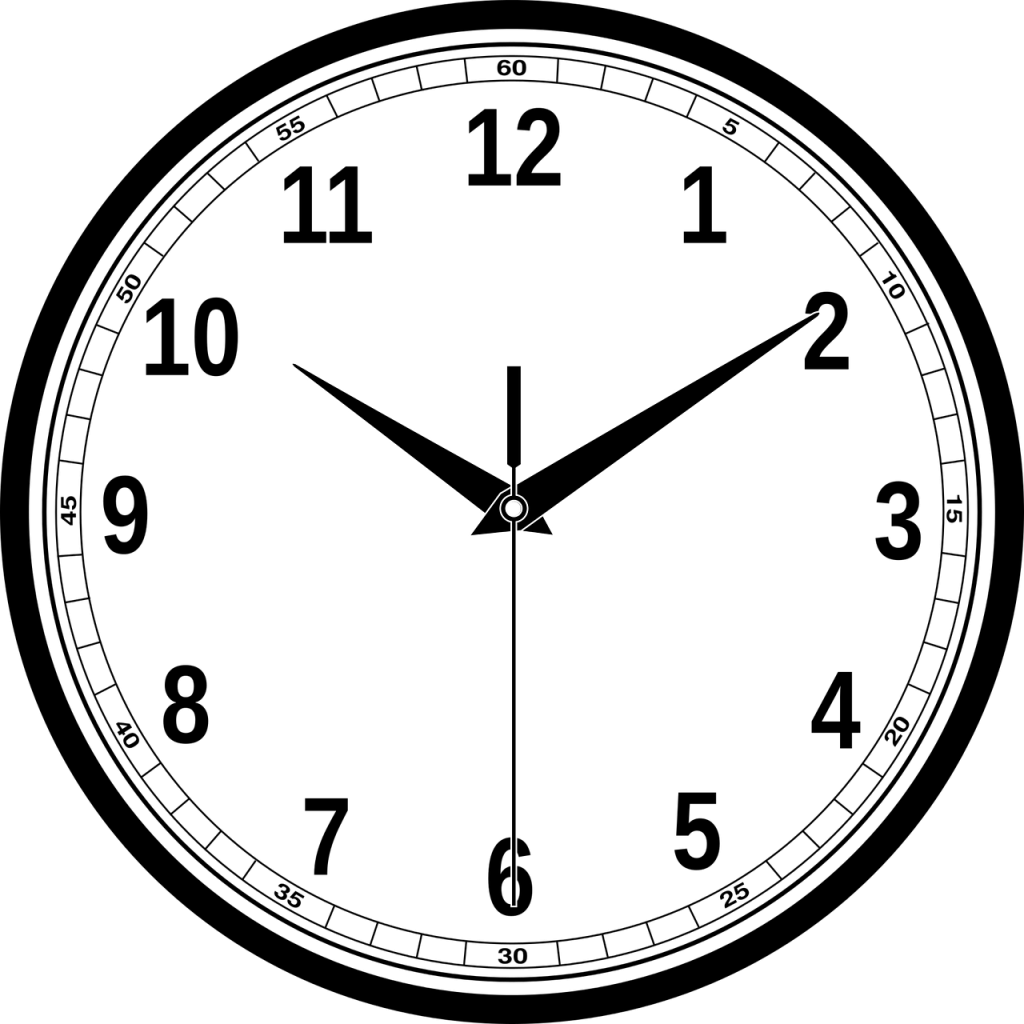 This meal takes about 20 minutes, so you honestly can not be much quicker than that.. unless you cook a big batch, store in fridge and warm up on a fry pan with butter the next day 🙂
I am Love. And I welcome Love to flow through me and into this meal, to greatly nourish and bless all who eat it.
Want to Up-level your Health & Well-being?
You may also enjoy these recipes...