[Gluten Free + Vegan + Sugar Free]


Title: Protein Balls
Author: Britney Shawley
Recipe type: Snack

Prep time: 5 minutes 

Cook time: 10 minutes

Total time: 15 minutes


Serves: 14 balls
I am always looking for simple snacks to pack in Ella's lunch that has a lot of protein. These chickpea balls are the perfect option!  Not only do they have about 9g of protein per ball, they are also delicious!!! And freeze well. So you can make a whole lot and have them on hand whenever you need them. 

Read comments below this recipe
1 can chickpeas (drained / rinsed)
1/3 cup peanut butter (or almond butter or wow-butter*)
3/4 to 1 cup chocolate chips (or carob chips*)
Blend everything (not the chocolate chips) together. I used a hand immersion blender but you can use a magic bullet or blender or whatever you have to make it all nice and smooth. Be sure to pulse it a little bit at a time to be kind to the motor, and to scrape the side of the blender / bowl. 
Then add the "dough" to a bowl (if not in one already) and add the chocolate chips. Mix together with a spoon, then roll into 1 tbsp sized dough balls, and add to a plate or glass jar with lid and store in fridge. Enjoy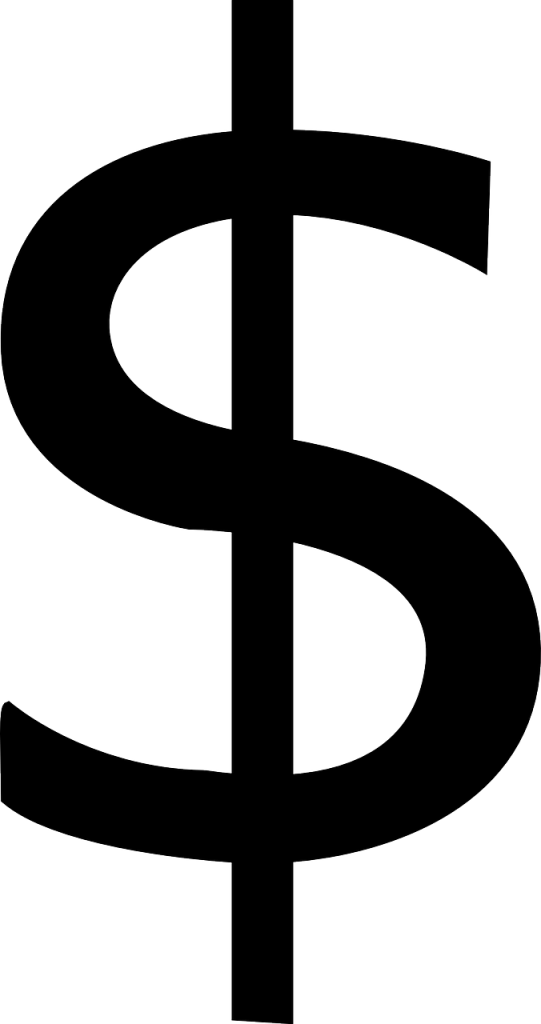 I find these are super budget friendly already because of the simple ingredients!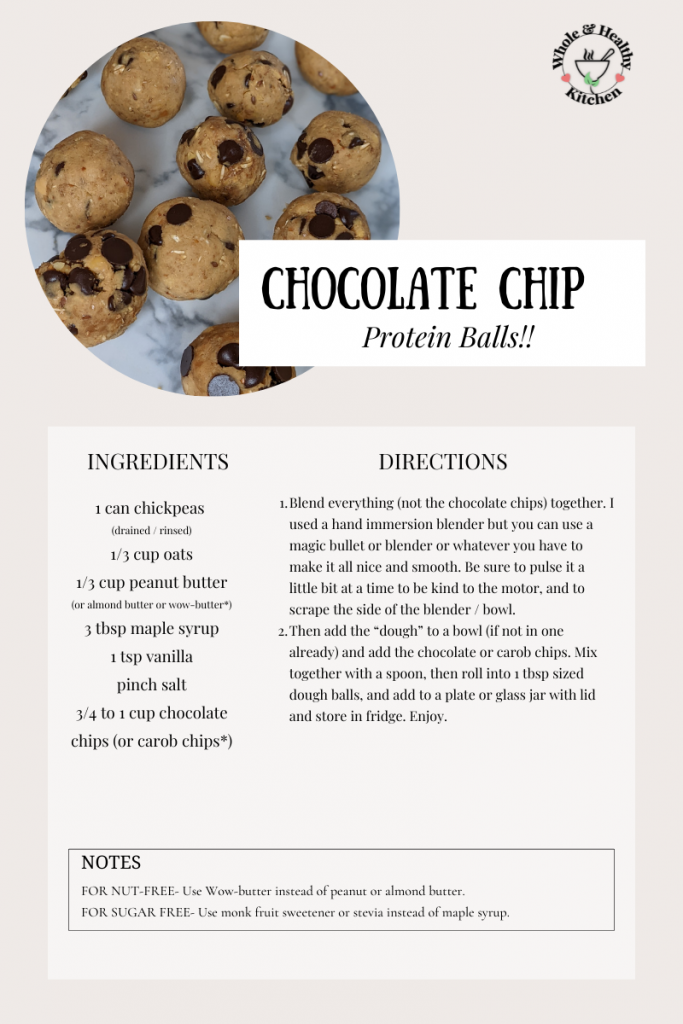 Tools:
Medium Bowl. Blender or magic bullet or high powered hand immersion blender. 
Tips: 
FOR NUT-FREE-
Use Wow-butter instead of peanut or almond butter. 
FOR SUGAR FREE-
Use monk fruit sweetener or stevia instead of maple syrup. 
CHOCOLATE SUBSTITITE:
Use carob chips!  This is what we use. They have more vitamins, minerals and help the body to absorb calcium (instead of repel it, like chocolate does). They also have zero caffeine and fiber! We get ours at Bulk Barn.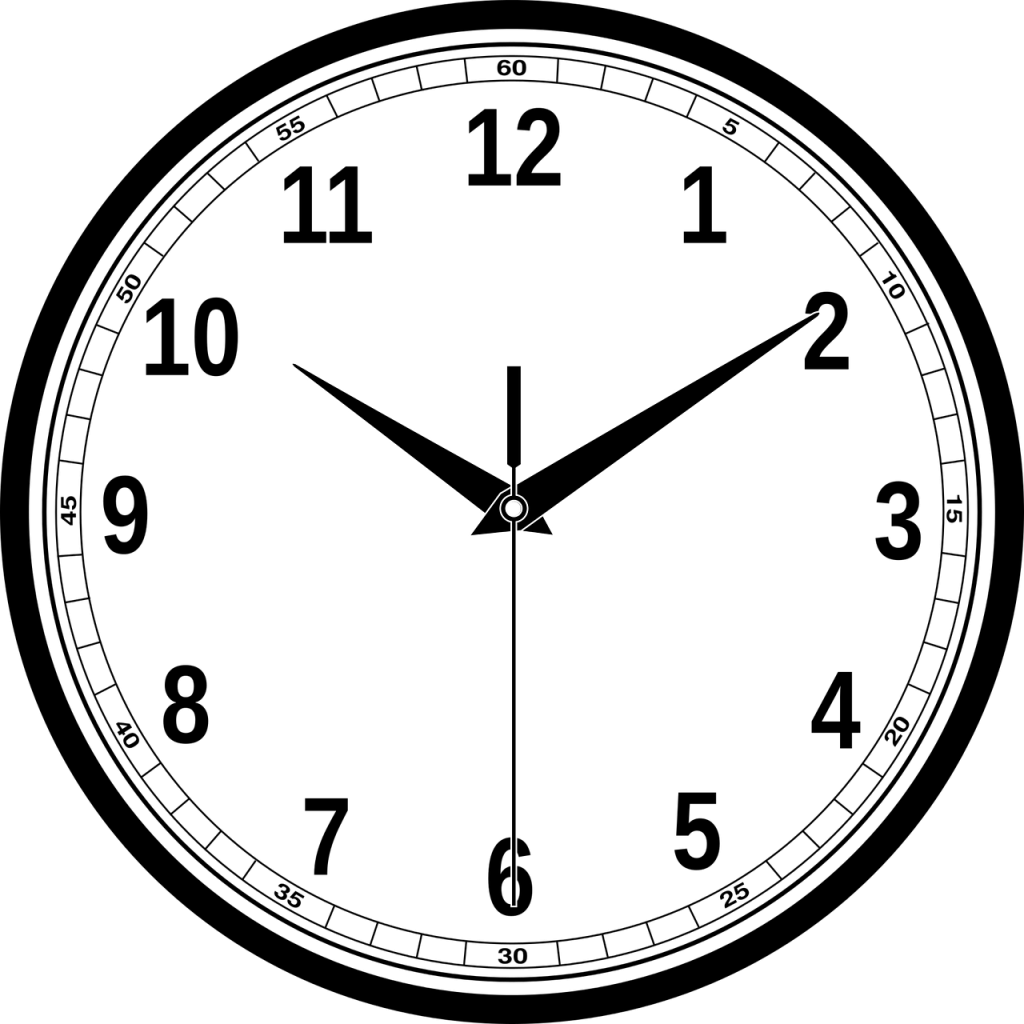 Double the batch! Store them in closed containers in the freezer for up to 3 months. 
Your Meal Affirmation / Intention:
I will cook with Love and work it into this meal.
Want to Up-level your Cooking & Awakening to Love?
You may also enjoy these recipes...