☕A few weeks ago I had a sleepover with 2 of my besties.
😇 Not only were our conversations and time together delightful (and hilarious) as they always are… but I learned something new.
I learned about the swedish tradition #Fika !! 🌟
"Fika is a concept, a state of mind, an attitude and an important part of Swedish culture. Many Swedes consider that it is almost essential to make time for fika every day. It means making time for friends and colleagues to share a cup of coffee (or tea) and a little something to eat."
☕ Like hellllooooo, the answer is YES PLEASE!!! ☕
I realize through this Swedish tradition that it is honored and important in their culture to care for and cultivate friendships, every day.
Doing so over tea/coffee and a little something to eat gives a reason to be present and attentive in those relationships for that short time.
But that short time is enough! Because when we take this kind of coffee break, we literally can deeply nourish ourselves through conversation and each others attention. Its not even as much about the nourishment of the body, as it is of the mind and soul between friends.
☕The many coffees and conversations I have had over the years have helped to shape me into who I am today. I will never give up my coffee for this reason, it serves a greater purpose in my life… CONNECTION!!
This is why I still love and support coffee!!
For the PURPOSE it holds.
I also decided that I wanted to search for the HIGHEST QUALITY COFFEE POSSIBLE.
And this is where Organo Reishi Coffee came into my life.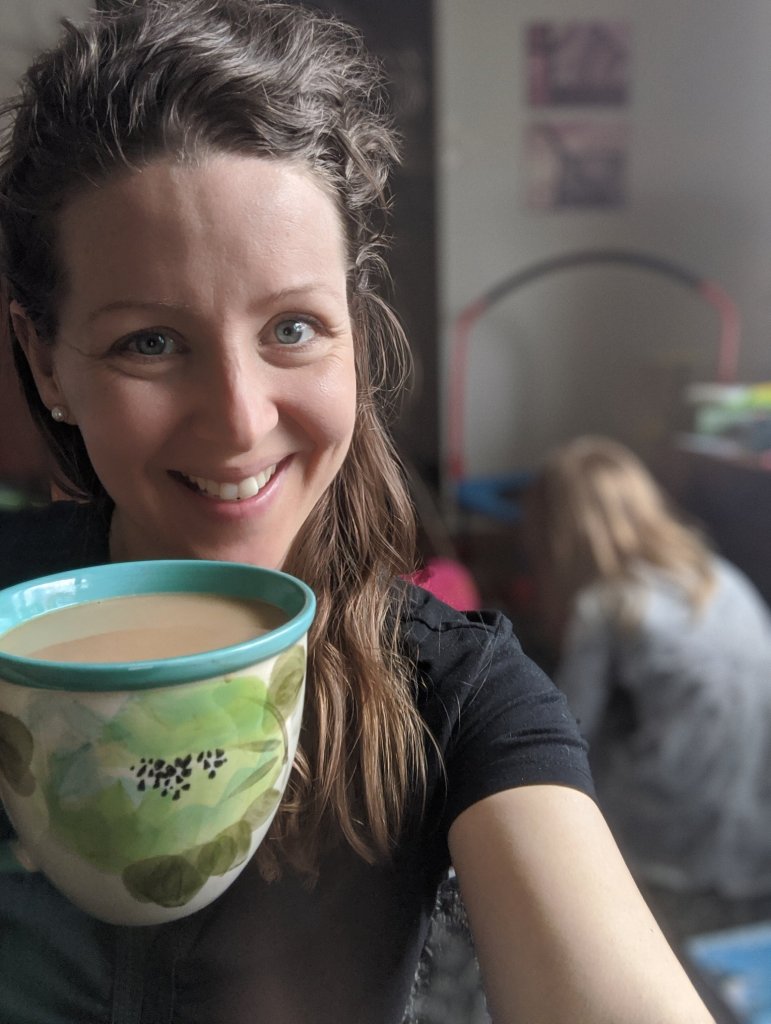 I knew there needed to be a healthier alternative to regular cof
fee + sugar + cream.
Normal coffee is very acidic.
And can dehydrate us more than nourish us.
So when my dad brought a box of OREGANO COFFEE for me to try on Ella's 5th birthday, I was open to try it.
After 1 month of drinking this coffee every day, this is what I noticed:
1) It tastes delicious!! Its strong like a good coffee is, but it has this smooth and gentle taste.
2) It is so easy to use! Rip open the pack, put in cup and pour hot boiling water on top. I can even take this to restaurants….or keep in my purse when out and just ask for hot water.
3) Its alkaline!!! Instead of being acidic so it feels so much better on the stomach / gut
4) Features organic Ganoderma lucidum (Reishi Mushroom).
5) I love it more than any other coffee I have ever had and this one actually nourishes and supports the health of my body, brain and immune system!
More on Reishi / Ganoderma:
Ganoderma mushrooms provide triterpenoids and amino acids. Ganoderma mushrooms are 'adaptogens'.
Ganoderma lucidum has been used in traditional Asian culture for thousands of years. The name Ganoderma lucidum means "spiritual potency", while the Japanese name Reishi can be translated as "King of Herbs".
DID YOU KNOW?
Coffee has many benefits. It has been studied due to its antioxidant and nutrient profiles. Several studies have showed that instant coffee can be higher in antioxidants compared to other brew methods.
Coffee contains:
– Chlorogenic acid, an antioxidant compound that is the major phenol in coffee.
– Quinic acid, an antioxidant/phytochemical that contributes to the acidic taste of coffee. It is also found in apples, peaches, and other plants/foods.
– Cafestol, an ingredient that is lower in instant coffee than in French Press coffee.