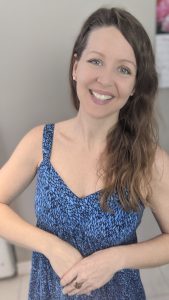 The main service that I offer is a form of Spiritual Psychotherapy. 
It is a treatment (therapy) for the mind (psycho) that is lead by Spirit within both of us. When we heal the cause (mind), the form shifts, changes and heals (as an effect) of the inner healing. 
This form of therapy is essential for any one who wants to know themselves, heal and experience health and happiness in their everyday life. The relationship relationships that transform in the work I do, is the relationship with our Self, with others/family, with food/cooking, with Spirit/Jesus and with God.
Through communication, prayer, active listening and coupled with relevant question asking, we are taken to the root cause the perceived problem. Together through the guidance of Spirit, we pin point errors in perceptions, beliefs and habits. I encourage acceptance without judgment to foster understanding and compassion for whatever comes up. And I encourage radical honesty and willingness to be wrong in how one currently perceives. I give homework, practical tools (such as customized meditation or hypnosis sessions or new habits to apply) and often ACIM references, to equip you with what you need to solve problems that arise in your own mind/life/relationships. Many people call me a mindset coach, health guide, therapeutic coach, spiritual psychotherapist, healer or miracle worker.
My mission is to increase the quality of health and happiness on our planet.
I work with Parents and Souls who are ready to heal themselves and Be as God created them to be, 
so they can best Nourish self and others well,
which will bring positive change to ones self, family, future generations and our world as a whole.
Here are my Tools for Healing:
Christ. Jesus is my guide, my teacher and the voice that directs all of my therapeutic sessions and conversations. I trust all healing sessions to Him. Christ is the healing power and grace that makes all things possible and sets all things right. (You do not have to be religious or believe in Jesus to work with me. All that is asked for, is for you to have an open mind and heart)
A Course in Miracles – Teacher Jesus/Christ

Hypnotherapy

 – 

Certified through the NGH: National Guild of Hypnotism with Debbie Papadakis from the Hypno-Healing Institute

N.L.P: Neuro-Linguistics Programmin

g – Certified through Can-Fit Pro with Pamela Rigden (INLPTA Diploma)
Holistic Nutrition Health Guide – I am not a certified nutritionist, however, I have extensively studied Holistic Nutrition and have a certification-in the foundations of Ayurveda level-1 with Gillian Grant. 
Conscious Cooking -Cooking is my passion and my purpose. I can teach you how to cook, meal prep/plan, clean, grocery shop and construct well-balanced delicious meals that nourish you and heal your gut. All of which can be done with simplicity, consistency and joy.
Angel Communications – Certified through 'Angel Therapy Practitioner' with Chris Cuciurean

Breath-Work

– Get in touch with blocked emotions and memories and move them / undo them through prayer, breath and intention

11 years coaching experience as Spiritual Psychotherapist and Therapeutic Coach