Book a Free 20 Minute Coaching Call with Me
We are whole, because we are forever as God created us. He is wholeness and goodness and that is what we are. When we take a whole-perspective to our life, our life changes, because we are seeing things as a whole, instead of in their separate, difficult parts. This can happen in the kitchen. We can see it differently and it can become unified in our mind and heart, we can know why we are cooking and do so with gratitude, and maybe even some joy. We can learn how to be healthy, happy and whole. And I teach you how to do this in my

Course, Kitchen Alchemy

.

True health is inclusive of body, mind, Spirit and emotions. True health is wholeness that expresses itself in our daily decisions, including our decisions with food.
Healthy food provides the body with what it needs to be strong and able to fulfill its function.  We choose to eat whole foods, which means eating mostly plants – vegetables, fruit, berries, sea vegetables. Reduced grain intake, whole sprouted grains when you do. Smaller portions of meat that are responsibly and sustainably raised and grass fed. Organically farmed eggs and fish. Sprout/soak all nuts, seeds, grains, legumes. Consume healthy fats, such as coconut oil, avocado or olive oil. This is what we have come to learn are the staples of healthy food. At whole and healthy kitchen we teach you how to put these ingredients together to make delicious, nourishing and crave worthy meals! Sign up for my Newsletter.
"We can not act correctly, until we perceive the act correctly."
Hi! Welcome 🙂 I am Britney Shawley, a Mom, Spiritual Teacher and Founder of Whole & Healthy Kitchen. I have dedicated my life and work to enhancing the quality of health and happiness on our planet. I used to struggle with binge eating and feeling worthy of love. I lived this way until the suffering I felt became unbearable. It was then, in late 2009, that I had an awakening and shift in thinking that began my journey of healing my mind, body and relationship to food. For the last 13 years I have intensely studied the Mind Training, Holistic Nutrition and A Course in Miracles. I am passionate about teaching others how to express their Love for Self, God and Family through Cooking Wholesome Food!
Thank you for WAHK'ing home to health and happiness along with me 🙂 With Love, Britney
At whole and healthy kitchen you become educated on how to enhance the thoughts you think and meals you make so you  are inspired to nourish your family daily and without overwhelm. We are committed to giving love to our self, family and all the world through our daily home cooking decisions.
Whole and Healthy Kitchen is a loving community that teaches the alchemy between mindset, whole foods and Kitchen-workflow. You can develop a whole and healthy cooking routine that nourishes now and extends to future generations. Learn more about Kitchen Alchemy
Parents and Souls who:

want to enhance the thoughts they think and meals they make

want to overcome overwhelm, confusion or stress around mealtime or knowing what "healthy food" is

want a healthy and loving relationship to Self, food and others

want to discover greater purpose/meaning in the kitchen and/or life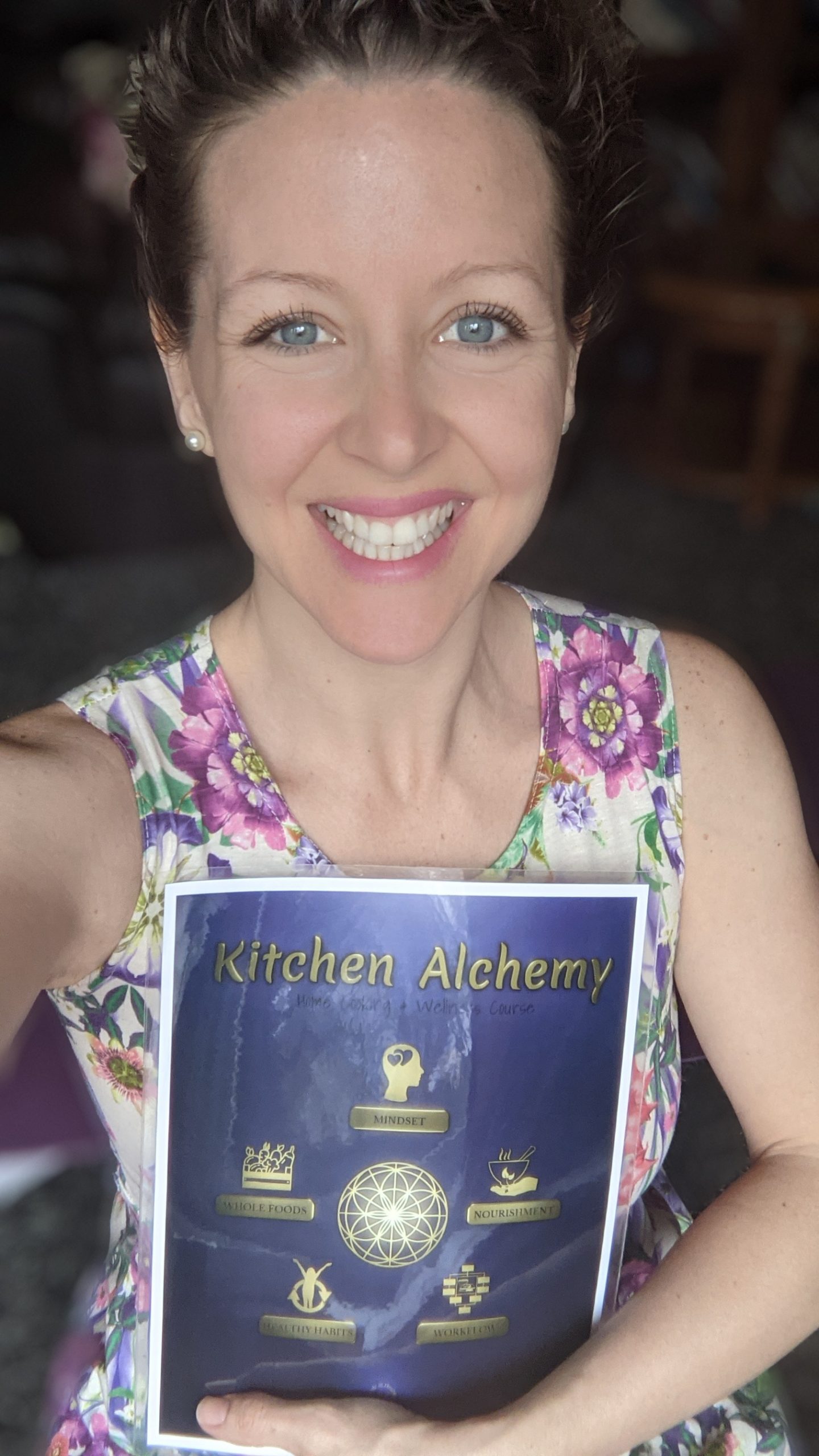 By helping you to know your why, your worth and a way to cook that works for you and your family

I do this through my Kitchen Alchemy Course!

You will have my 13 years experience working in the realm of mindful living, wholesome cooking and metaphysics.

I help you to shift your mindset and approach to cooking and life

I help you develop the healthy habits necessary for better cooking

A continually expanding Acceptance & Love for Wholesome Home Cooking

Increased confidence in your ability to cook and plan delicious and nourishing Meals

Increased Structure and Organization in cooking, shopping and at mealtime

Feel more grounded, inspired and connected to your whole and healthy Self

Book a free 20 minute coaching call with me.
Join my mailing list and receive 3 gifts!

Kitchen Alchemy is an online course for Parents and Souls who want to up-level their home cooking and mindset so that they can bring more joy and confidence into their everyday cooking and life.
Our goal is to become inwardly aligned with Truth and follow Universal Laws, so that we extend nourishment and joy.
This education and community will positively impact and bless not only our own life but the life of your family, and future generations.
**Kitchen 2.0 is in development and will be released in Feb 2023.
"You have arrived for a purpose. To optimally nourish yourself, your family & future generations .... One Day, One thought, One Meal at a Time."
"The wonderful thing about food is you get three votes a day.  Every one of them has the potential to change the world."
– Michael Pollan
Bring Love and Soul into the Kitchen.